A Few Cool Things
How's your week going so far? I haven't got anything done this week. I did worked on the skinny scarf a little, while surfing an hour ago.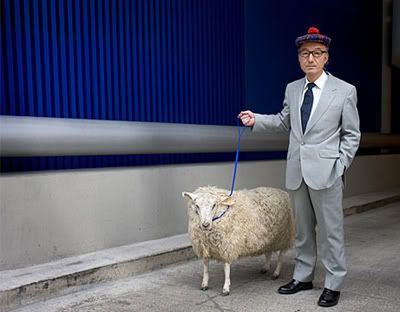 Want a sheep as your pet?
Have you been to this
site
? I think it's one of the coolest knitting site I've ever seen. (I mean design wise.) I just love their layouts and color scheme. As a designer myself, I've always appreciate clean and simple design like this. Don't forget to click on the " designers" link though. Lots of prettie knits.
Want some inspiration for hand made bags. Check this, this , carpet bags or jeans bag? I'm going to sew mine this weekend. (I still can't bring myself to cut up those pretty fabrics)
I don't usually wear any necklace, but I really want to make this. It's so neat! There's some really nice ones on ebay according to Juju. Have you seen it?
Okay, time to sleep...goodnite and TGIF....