Awesome Gifts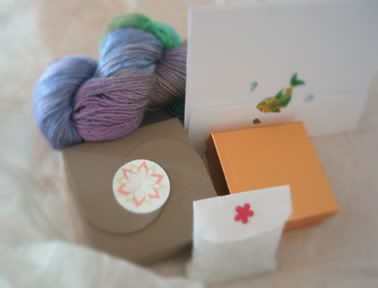 Over the weekend, I received a wonderful package from my dear friend Heather as a token of appreciation for helping her out on a very special project. Check out all these goodies Heather sent me -- a pretty hand written note card, handmade stitch markers, a skein of silk yarn, Godiva chocolate and a her very own handcrafted necklace...wooo...so pretty! Thank you so much, Heather. You're the best.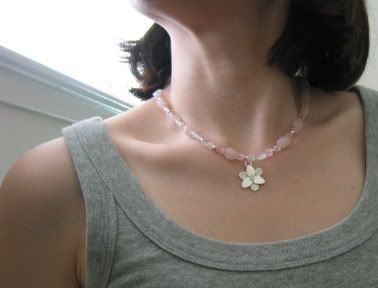 The necklace can be wear in two ways. Here's a snap shot of me wearing the pink rose quartz necklace with sterling silver pendant.
A more casual look. The silver pendant is worn over brown linen necklace. If you haven't seen Heather's awesome creation, you definitely should go check it out. Everything is made with love, even the box is nicely put together. Neat Stuff.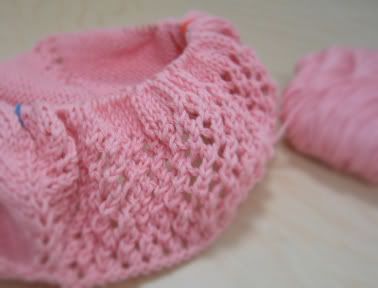 Yup, another new project. I took yuki's advice and hopefully pink gable can help get out of knitting slump.