Random Stuff
1. The weather we had over the past couple of days has been amazing, sunny and warm, but no oppressive humidity.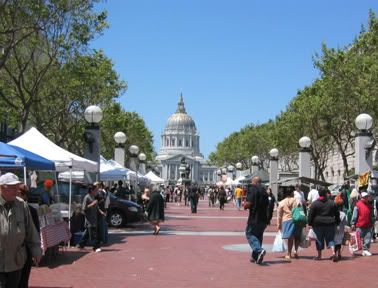 2. Our office closed early on Friday. It was my boss's birthday. I was sipping margaritas, eating chips and salsa around 4 o'clock.
3. Time to take advantage of the gorgeous weather -- wash our cars, take walks, sit outside and soak up the sun.
4. Purchased more fabric. Mostly polka dots this time.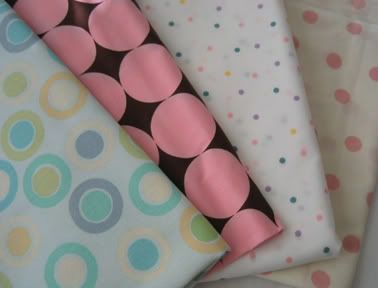 5. Got up early on Sunday -- visit the produce market near city hall, had lunch in japantown, spent the rest of the day knitting in the park.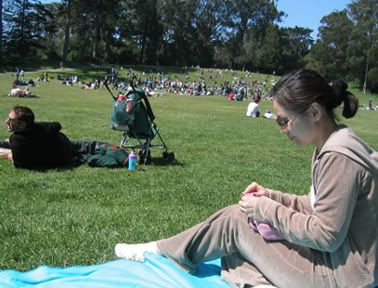 6. Excuse my slightly messy hair with that outdated scrunchy and sloppy clothes. I'm lazy to play dress up on weekends.