A little Stash Enhancement
I'm being lazy tonight so here's a quick post. I promise I will be back with more knitting related stuff. I've been knitting, trust me. Oh! before I forget, here's something for our Portland Area knitters --
yarn for $1.
Is that for real?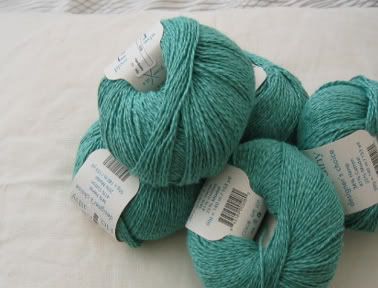 6 balls of Elsebeth Lavold Hempathy in Turquoise for this
top
(middle picture).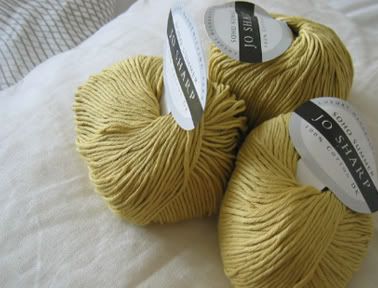 6 balls of Jo Sharp Soho Summer in Freesia for
Cherry
.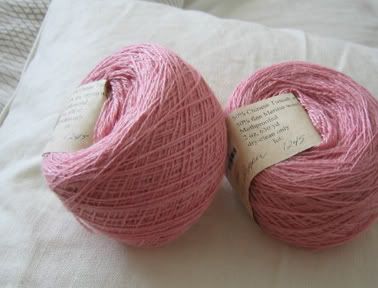 4oz of Zephyr Silk/Wool in Lady Slipper for Cherry Blossom Shawl.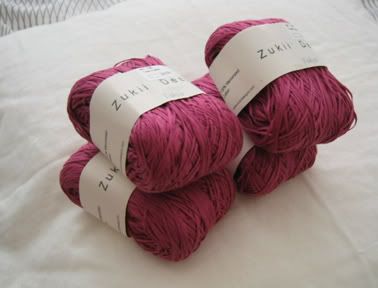 4 skeins of Zukii Designs Tokyo in Fuchia. Haven't decide what I want to do. Wanna help me?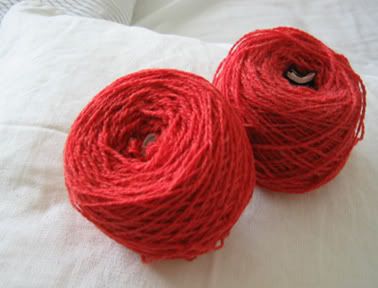 2 Skeins of New England Shetland in Poppy for Counterpane Accessories Pouch.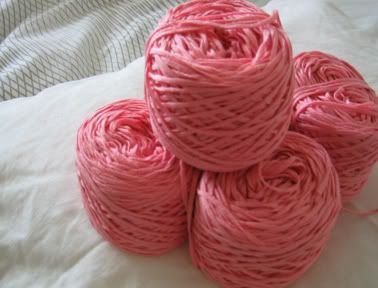 500gram of some Unknown cotton tape yarn. Scored these at my lys. 100% cotton yarn in beautiful peachy coral.